FACTORIES
Siam

Casting Powders Ltd
SCP is a joint venture between Gold Star Powders UK, and our Thai partners, to manufacture investment powders in Thailand. All production development and formulation is controlled by Gold Star Powders UK. Siam Casting Powders supplies the finest-quality investment powders and materials for the local casting industries, utilising High Grade unmineralised Cristobalite, supplied by our in-house Calcining and Milling Facility in Derbyshire, England. SCP offers a technical consultancy service throughout Thailand to help improve casting quality and factory efficiency. Please contact SCP for more details.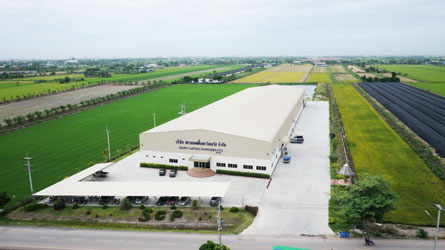 Factories
Other Products Supplied in Thailand:
Injection Waxes
Silicone Rubber
Natural Rubber
Vacuum Mixing Machines
De-wax and Burnout Furnaces
Wax Injectors
Casting Consumables
Vacuum Casting Machines
Downloads
Unable to open PDF documents? Please download Adobe Reader for free from Adobe's website.