Shell Moulding Materials
Investment Powder
Shell Moulding Materials
Goodwin Refractory Services aims to establish and maintain long-term relationships with our Precision Casting customers, helping them meet the demands and challenges in a growing industry.
We process and quality check, at our fully automated facilities in the United Kingdom, the highest quality materials in order to meet the most exacting and demanding challenges of the industry..
Key products of the GRS include refractories for addition to the binder, refractory stuccos for the building process of the shell, and high-technology shell repair materials. To find out more click the GRS logo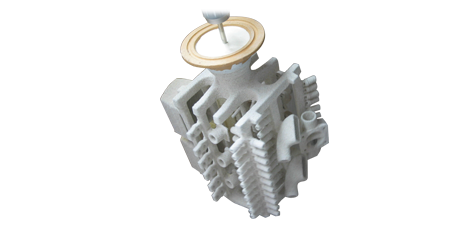 Technical Specification
Refractory Products
Mullite 55 is a high Alumina content refractory material for the back-up Slurry and Stucco.
Zirconium Silicate high purity sands are used for the specialist manufacture of Precision Casting grade materials for primary Slurries and Stuccos.
Fused Silica high purity Amorphous Silica is used to manufacture all grades suitable for both Slurry and Stucco applications.
Unable to open PDF documents? Please download Adobe Reader for free from Adobe's website.