FACTORIES
Gold Star
Brasil
Gold Star Powders is always keen to be as close as possible to our customers and their individual needs.
All of the Investment Powders are manufactured to the same recipes as those produced in the United Kingdom, and all powders will be subject to the same stringent quality checks. These include laboratory testing for expansion, gloss-off and setting times; each batch is also cast using both brass and silver before being allowed to be despatched to the customer.
Backed by the technical support and raw materials from the U.K., the entire continent of South America will benefit from having the highest quality casting powders manufactured locally.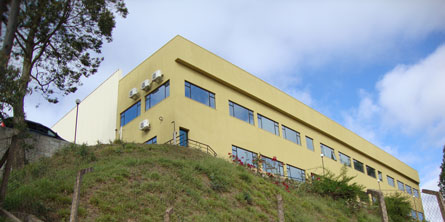 Gold Star Brasil
General Manager: Mr. Paolo Malfatti
Rua das Margaridas
70 - Terra Preta
Mairiporã - SP
CEP 07600 - 970
São Paulo, Brasil
Tel: +55 11 4486 1292
Fax: +55 11 4486 1805
Email: paolo@goldstarbr.com.br


Factories
Investment Powders made in Brasil
Gold Star LC Brass
Gold Star XL
Gold Star XXX
Gold Star Gem Set
Gold Star Omega
Gold Star HT
Atomic 78
Other Products Supplied in Brasil:
Injection Waxes
Silicone Rubber
Natural Rubber
Vacuum Mixing Machines
De-wax and Burnout Furnaces
Wax Injectors
Casting Consumables
Vacuum Casting Machines
Unable to open PDF documents? Please download Adobe Reader for free from Adobe's website.