FACTORIES
Cristobalite
Manufacture
Cristobalite & Silica Manufacture
Gold Star Powders is the only manufacturer of investment powder in the industry to have its own silica deposits, and custom built, $7.2 million rotary kiln and grinding facility, to manufacture high grade, unmineralised Cristobalite.
Set in the picturesque Derbyshire Peak District, you will find Gold Star Powders Minerals Division. Here, raw materials used in the manufacture of the finest-grade investment powder are produced and milled to the most exacting standards. It is this strict attention to particle size analysis that enables Gold Star Powders to produce the variety of grades of raw material necessary for the manufacture of such a wide variety of products. From this facility, we ship high-grade, non-mineralised Cristobalite to our plants, worldwide.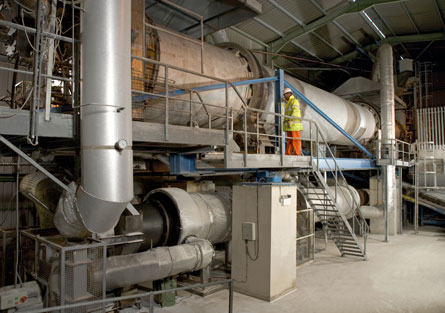 Factories
Unable to open PDF documents? Please download Adobe Reader for free from Adobe's website.