MACHINERY
WAX INJECTOR
Automatic Vacuum Wax Injector
Designed incorporating advanced precision computer control, the CXM-SW-N2 Wax Injector uses state-of-the-art technology and best grade components to create a full flawless range of wax models. A custom built software interface allows for records thousands of user-defined injection profiles that can be recorded for accurate repeatability.
The sequential production cycle covers every part of the injection process from clamp pressure through pre-injection vacuum to a multiple pressure fill, ensuring perfect models of even the most intricate pieces.
Made from a solid steel structure and a PU barrel the machines are both strong and reliable whilst remaining easy to use, simple to maintain and reducing any damage which may occur to the work-pieces.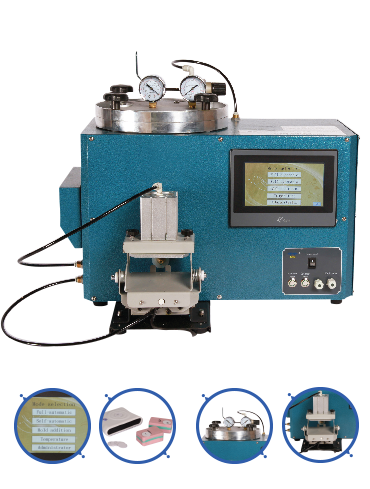 Technical Specification
Integrated colour touch-screen control panel
Advanced Auto-clamp
Multiple modes of operation – fully automatic, semi-automatic or manual
8,000 profile, internal storage memory
IC card injection profile, record/recall for consistent wax models
Output log for management records and productivity tracking
Pre-injection vacuum for optimal results
Multiple injection pressures with sequential delivery
Capable of all injection designs from fine filigree to larger pieces
Voltage
230V Single Phase
Frequency
50/60HZ
Power
600W
Pressure
30Kpa - 250Kpa
(0.3 - 2.5bar)
Temperature
0-150°C (two groups)
Pressurization Time
3 times
Memory Parameters
8,000 profiles
Scanner
1 Pcs.
Clamp
1 Pcs.
Weight
30Kg
Sizes
520 × 320 × 420mm
Wax Capacity
3 Kg
Maximum mould size
110 x 110 x 40mm